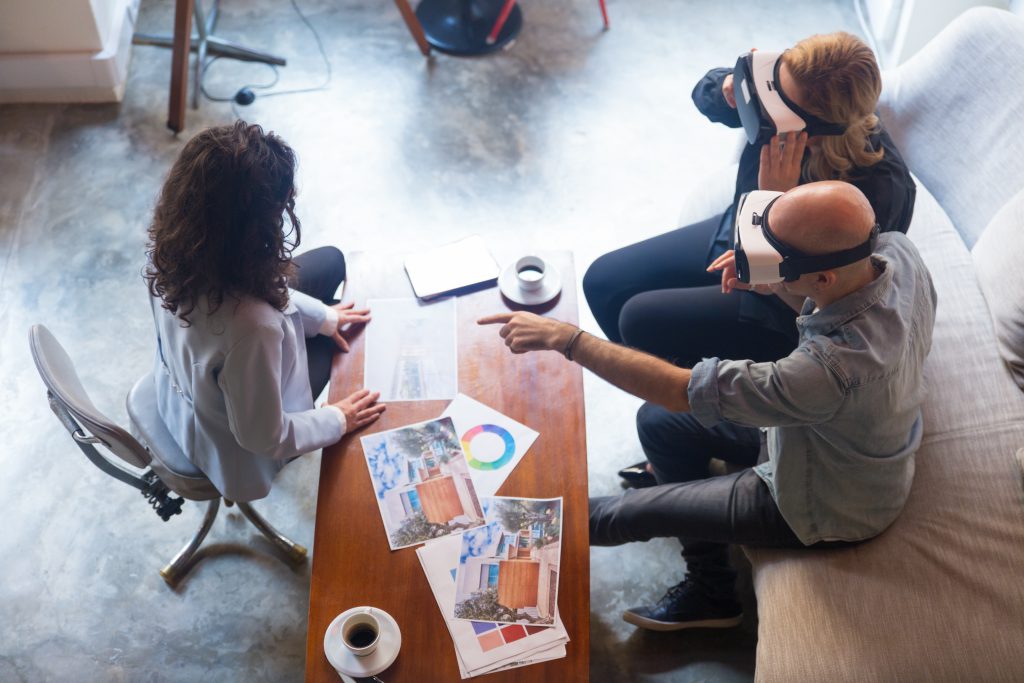 Augmented reality is one of the leading technology that can completely enable any business to keep a strong foothold among competitors. With our AR services, you can change everything involved in your industry. Our intelligent, smart and result-oriented AI solutions help to boost the productivity of your business.
AR can bring novel and captivating experience to event attendees, such as exploring new products or any other things in Virtual Reality World. The potential of AR as an immersive technology has taken events over as a foremost contender in the world of events.
AR can change the way consumers shop. Possibilities of AR in retails.
customers can try the real furniture at home through smartphones or tablets.
customers can see their outfits from all perspectives and share images with friends for opinions.
in-store navigation to guide customers to shop.
immersive product catalog.
AR has changed the field of education with systems designed to improve the teaching and learning skills, and is bringing a new dimension to learning to engage learners like never before. Hence, the education industry is exploring AR solutions for faster and more effective learning.